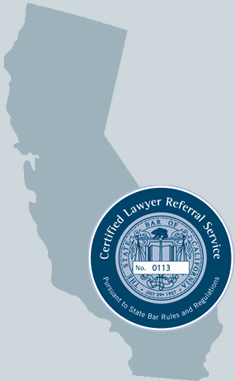 Use this form to request information about our Lawyer Referral Service.
Note:Remember that your information is confidential.
If you are an attorney or a law firm with an excellent record, and you would like become a member of our lawyer referral service, please call Attorney Search Network or send us your request online.
For immediate assistance please call TOLL FREE (800) 215-1190
Submit our Online Membership Request Form:
Note: The information you are about to submit is privileged and confidential. Attorney Search Network will verify the information provided to see if it meets the minimum State Bar requirements and standards. You will be contacted by one of our representatives before we send you our complete membership application.
All Attorney Search Panel Members Must:
Have current E&O insurance
Have 5 years of experience in the desired area of Law
Must have no disciplinary actions
If you experience any problems while submitting this form,
please contact us by e-mail or call us at Toll Free (800) 215-1190
Attorney Search Network is a California State Bar Certified Lawyer Referral and Information Service (certification #113) certified to operate in the following California Counties:
Alameda | Alpine | Amador | Butte | Calaveras | Colusa | Contra Costa | Del Notre | El Dorado | Fresno| Glenn | Humbolt | Kern | Lake | Lassen | Los Angeles | Mendocino | Modoc | Napa | Nevada | Orange | Placer | Plumas | Sacramento | San Bernardino | San Diego | San Francisco | Santa Clara | Shasta | Siskiyou | Solano | Sonoma | Sutter | Tehama | Tuolumne | Trinity | Riverside | Ventura | Yolo | Yuba
Attorney Search Network meets all American Bar Association Standards for Lawyer Referral Services.
Call Us Toll Free (800) 215-1190