Employment Law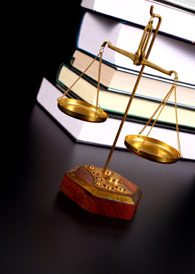 The goal of labor laws is to equalize the bargaining power between employers and employees. The laws primarily deal with the relationship between employers and unions. Labor laws grant employees the right to unionize and allows employers and employees to engage in certain activities (e.g. strikes, picketing, seeking injunctions, lockouts) so as to have their demands fulfilled.
The area of labor law is governed by both federal law, state law and judicial decisions. It is also governed by regulations and decisions of administrative agencies. States are preempted from interfering with federal statutory law or with the guidelines promulgated by agencies established under federal law or by the U.S. Constitution. See U.S. Constitution , Art. VI.
In 1935, the National Labor Relations Act (NLRA) was enacted by Congress, under its power to regulate interstate commerce, to govern the employer/employee bargaining and union relationship on a national level. The NLRA was amended by the Labor Management Relations (Taft-Hartley) Act in 1947 and the Labor Management Reporting and Disclosure (Landrum-Griffen) Act in 1959. Most employers and employees involved in businesses that affect interstate commerce are regulated by the act. The NLRA established the National Labor Relations Board (NLRB) to hear disputes between employers and employees arising under the act and to determine which labor organization will represent a unit of employees. The act also establishes a General Council to independently investigate and prosecute cases against violators of the act before the NLRB. The rights of employees to join labor organizations and collectively bargain is also ensured. The NLRA prohibits employers and unions from engaging in specified "unfair labor practices" and establishes an obligation of both parties to engage in good faith collective bargaining. The act also establishes guidelines and regulations to determine what union will represent a given set of employees. The right to strike is guaranteed by the NLRA. If there is a conflict between the NLRA and the Bankruptcy Code, the NLRA generally prevails.
Employers and employees not subject to the NLRA may have their relationships governed by other federal or state statutes. The Railway Labor Act governs labor relations in the railway and airline industries. The employees and agencies in the federal public sector are subject to the Federal Service Labor-Management Relations Act (FSLMRA), which is administered by the Federal Labor Relations Authority.
The Norris-LaGuardia Act was passed in 1932. Its main effect was to limit the power of federal courts to issue injunctions prohibiting unions from engaging in strikes and other coercive activities.
States extensively regulate the employer/employee bargaining relationship. They may regulate employers and employees not covered by the NLRA.
If you have any questions about the information provided above, please call (800) 215-1190 or contact Attorney Search Network.
Call Attorney Search Network for a Lawyer Referral to one of Attorney Search Network's prescreened and experienced panel member lawyers or law firms.